Professional Office Cleaning Services
Domayne Services delivers Professional Office Cleaning Services that are customized to suit our clients' needs and their budgets.
We've been cleaning Sydney workplaces for well over 18 years and know how important it is to have a perfect and clean working environment that people are happy to be in. Get in touch with us today, for a no-obligation review of your needs and our quote to provide you with the services that will best suit your requirements and your budget.
As a family-run business, our reputation is vital to us. We have earned it by always striving to deliver the very best results for our clients, at the best possible price.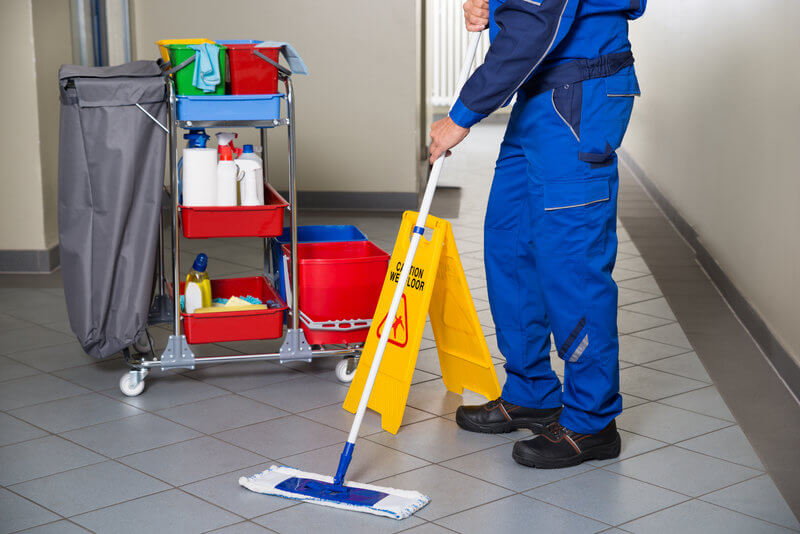 Customised Office Cleaning Service
We work to accommodate your specific situation and to suit your organisation's working hours. We realise that each workplace is unique and offer the office cleaning services that match your expectations.
Our services are comprehensive, and may even include things like stacking new supplies, post-party office cleaning, and cleaning following an emergency situation at your workplace.
Every business has its own needs. Talk to us today and let us propose the most cost effective one-off or ongoing service that will suit you and your budget.
Domayne Services offer a wide variety of office cleaning services. These include:
Blinds and Curtains Cleaning & Maintenance: When it comes to cleaning blinds and curtains in your office, you want to make sure it's done by professionals. Our service is comprehensive and can include re-taping and re-cording of blinds, dusting and washing, and dry cleaning the fabric curtains.

General Cleaning: General services include cleaning of meeting rooms, waste disposal, kitchen, wet areas, and breakout areas cleaning. And anything else that requires cleaning in your workplace. Window cleaning is also available.
Restrooms: With germs on just about all surfaces in these areas, not to mention the need for odour control, Domayne Services will ensure your restrooms are properly and professionally cleaned and use appropriate products to reduce and control unpleasant odours.
Carpet Cleaning: Our carpet cleaning goes well beyond the basic vacuuming. We will assess your requirements and provide dry, steam, foam shampooing, or targeted spot cleaning, as required.
Fabric and Furniture Maintenance: If your commercial property or offices have upholstered surfaces, Domayne Services will address those appropriately and make sure they're cleaned. We will shampoo or dry clean the fabrics, and clean leather surfaces using appropriate products and equipment.
Floor Care: Our team have the expertise, tools, and the latest equipment to clean a wide range of flooring, including marble, terrazzo, concrete, wood, tile, linoleum, ceramic, and rubber.
Common Areas Cleaning & Maintenance: In addition to the above, Domayne Services provide maintenance and cleaning of common areas and public spaces, which may include high pressure washing, road cleaning, and much more.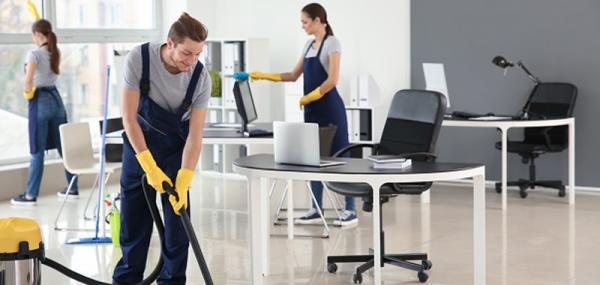 Environmentally Friendly Cleaning
Our products and latest technologies ensure safe, "green" cleaning by using environmentally friendly products, properly filtered vacuums, and microfiber dusting cloths.
Talk to us today so that we can understand your needs and requirements, and recommend the best and most cost effective solution for your needs.
Some of our wonderful clients…