Do you need the best post construction cleaning tips for your renovation? After getting that construction project completed, the excitement is unexplainable. Construction includes renovation of an old home or construction of a new house, including offices, hostels, apartments, business parks, and more.
Whatever construction it might be, it can create a lot of mess that can disfigure your environment. Although construction workers can do the little they can, it is hard for them to clean it professionally. In this situation, you need to hire a professional cleaning company to do a thorough cleaning.
Post Construction Cleaning
It doesn't matter if you are the property holder or responsible for the development; it is crucial to clean the wreak after the task is completed. Security is a paramount issue for most people when contacting a cleaning service provider. When hiring a cleaning company, it's imperative to understand how they work – whether they offer a free quote, protection of valuables, and so on.
There are several reasons to renovate your home. For most people, it is all about improving their living comfort, whereas, for others, it is to save money instead of investing in new property. Renovation can uplift the beauty of your home and add a certain flair to it. However, how do you clean and keep your home as beautiful as possible after the renovation? Here is where you need the best cleaning service provider.
Best Post Construction Cleaning Tips for Your Home Renovation
Before you outsource your cleaning to a service provider, it is essential to check if they want it takes to complete the job. You can check for reviews to ascertain their specialty and proficiency in providing quality service.
However, you might want to consider these post-construction cleaning tips for our home before hiring a professional cleaning company. You won't want to spend endless time cleaning and not getting the resulting outcome. Let's look at the 7 important cleaning tips to get your home in the right condition after that construction or renovation.
Tip 1 – Start from the Top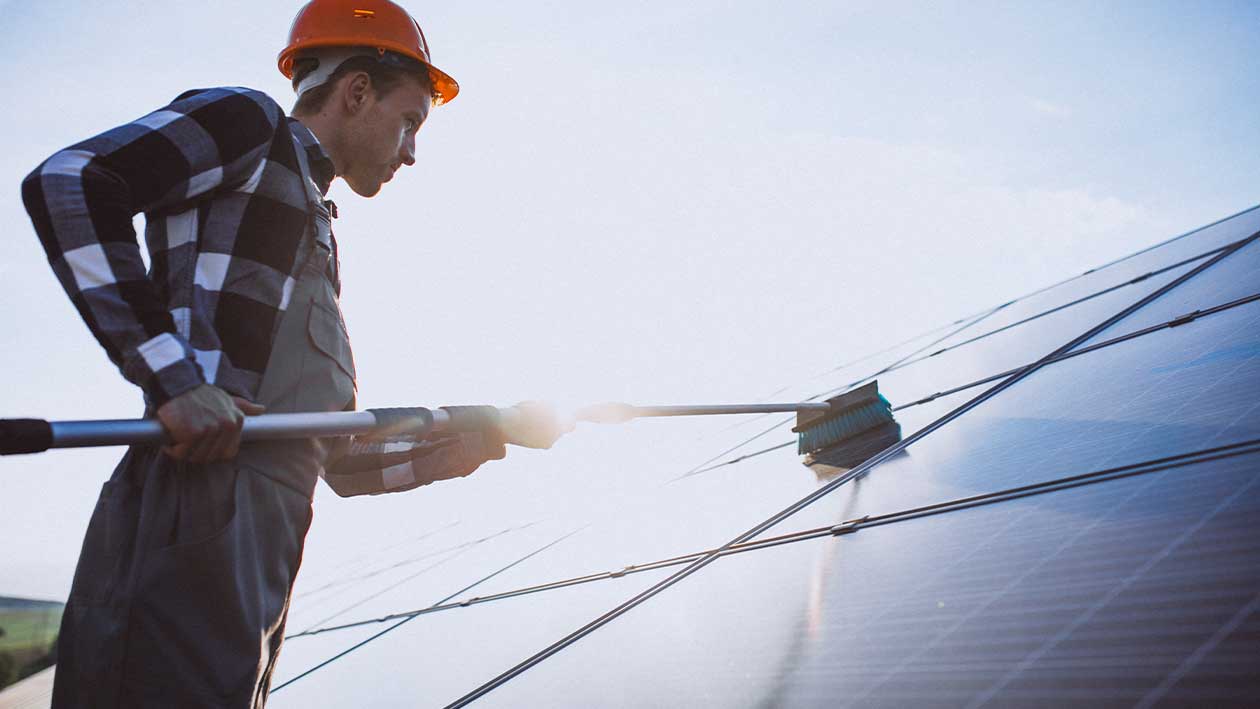 Before you embark on any post-construction cleaning in your home or office, you should start from the top. The construction may generate a lot of dust, which might settle at the top of your ceiling.
Domayne Services uses this method to ensure everything stays clean. It is always advisable to start from the top to make the job easier. Peradventure you have light fixtures installed, you should clean them first. In addition, don't leave the air duct vents unclean to avoid them spreading to another part of the room. Since you are cleaning yourself, you need a step ladder to reach the ceiling. Furthermore, you need a combination of vacuum cleaner, rags, and duster to do the cleaning.
Tip 2 – Vacuum Everything
One important thing you need for your post construction cleaning tips is a vacuum cleaner. It's one of the best friends you can have during a construction cleaning. You might consider not using the regular household vacuum cleaner because it will do more harm than good by piling dust.
A reputable cleaning company would use a standard cleaner that will handle everything. When cleaning, ensure you pay attention to window tracks and sliding doors because they are easily damaged when the dust settles on them for an extended period.
Tip 3 – Leave the windows open when cleaning
During your post-cleaning, if you can open the doors and windows, it will help allow the dust to escape. Peradventure the door and windows are hard to open, you may want to look for another option to make the dust escape.
The good thing about opening your doors and windows is that you can get fresh air while the dirty air blows out. Another alternative to using a vacuum cleaner is to use a fan to spread the dust outside. However, you need to have a high-powered construction fan to blow the dust air.
Tip 4 – Clean the Floors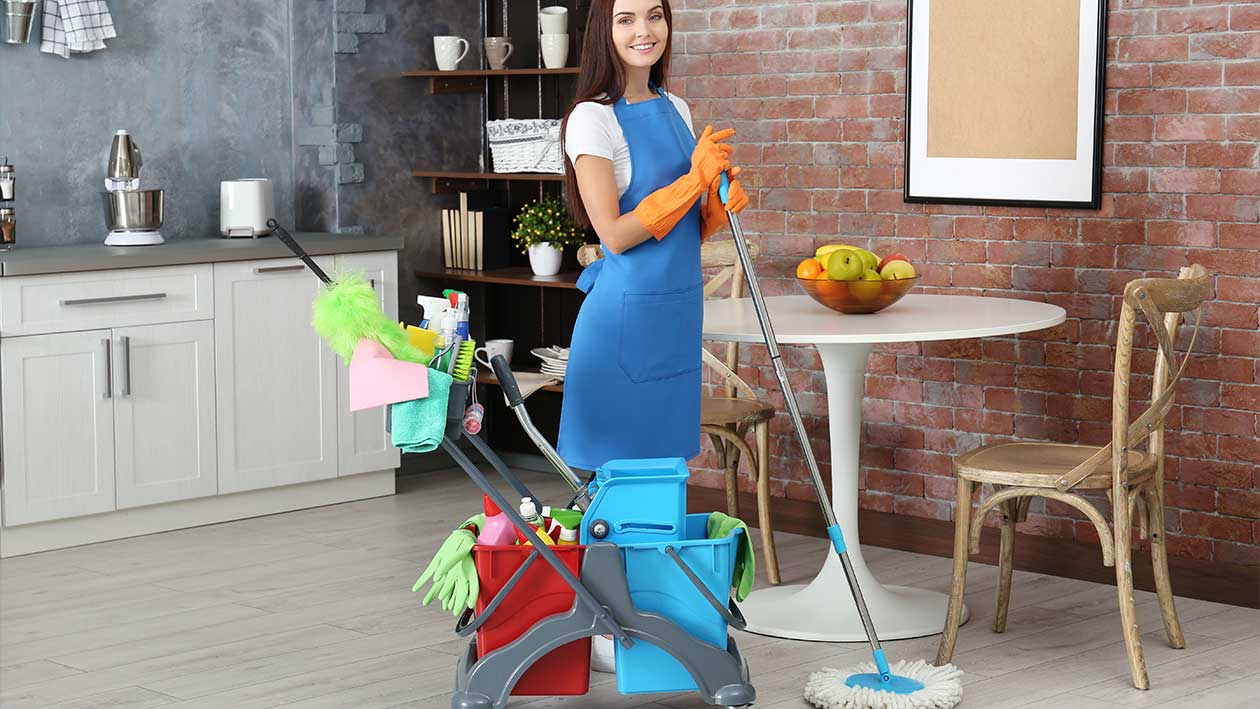 Cleaning the floor can be the hardest and most horrible part of any post-construction cleaning. We understand how freaking it can be. However, you don't have to freak out because you can get it done quickly.
If the area is a hard floor, you can sweep and mop the area to make them new and shiny. In addition, you can add a layer of protective finishing to improve the hard floor. You can get a wet rag for the carpet and clean any dirty spot.
Tip 5 – Check cabinets, drawers, and closets
During post-construction cleaning, a lot of people neglect cabinets, drawers, and closets. Give all drawers, cupboards, and storerooms a better stoplight. Laborers will sometimes place junks, material, and instruments inside the wardrobes. These things can get disregarded as they continue their work. Therefore, ensure you check and clean any materials not valuable for your cabinet and storerooms. In addition, don't forget to tidy your closets and create a cleaning strategy for your metal, wood, and other material.
Tip 6 – use a cleanser for your carpet
When the construction takes place inside your house, it is common to see fine dust resulting from carpentry or cement work. This might stick to your cloth and carpet. Your carpet is more prone to accommodate this dirt. It traps everything from little wood splinters to residues that might smell in the future.
You can utilize a good cleanser after doing the normal cleaning in this situation. To avoid dust or particles after cleaning, you should get a doormat at the front of your condo or apart. This will help remain any spot on your shoe as you enter your building. In addition, it can reduce grime and dirt on the floor while reducing the time you would have spent cleaning the floor again.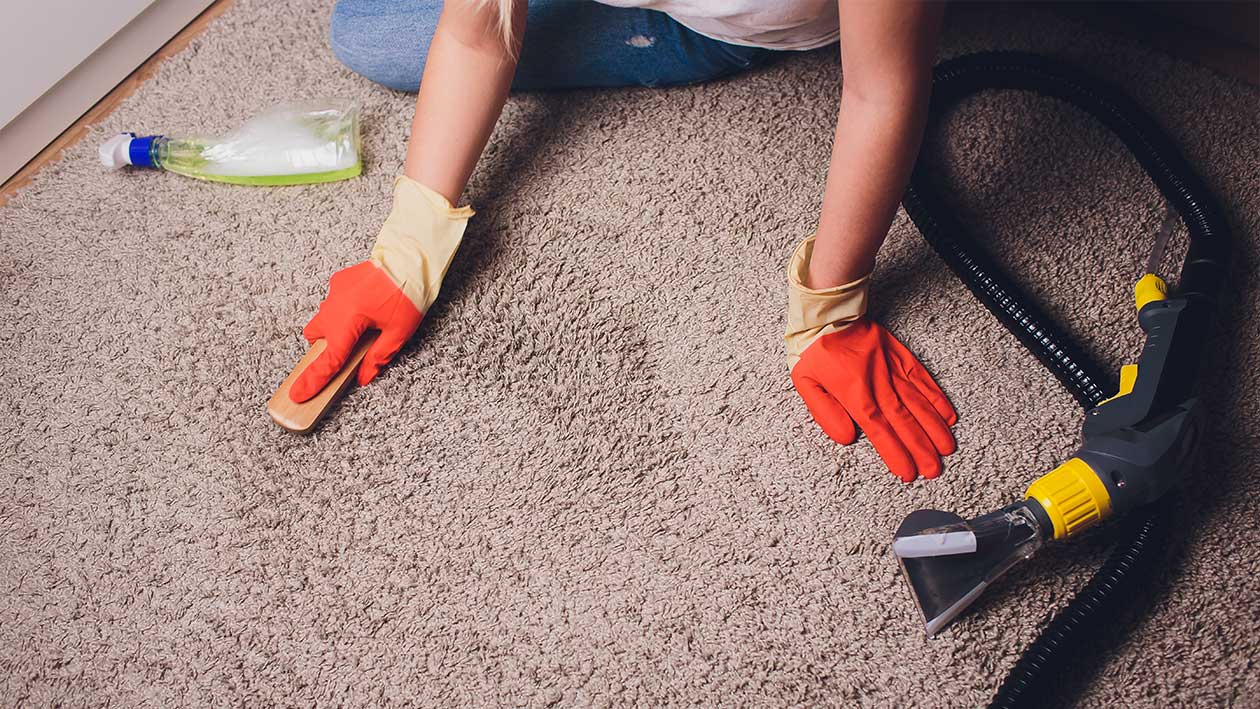 Tip 7 – Hire Domayne Services
The most important tips when it comes to post-construction cleaning tips, leave it to the professionals. It involves a lot of stress and is time-consuming, which is why you need a professional company with the expertise to handle your cleaning. Domayne Services Ltd will help you get your home cleaned as we know the tricks to get your newly constructed or renovated space ready for use in no time.